About this item
Specification & Material-- Baseball cap attached with African long kinky curly hair. The wig cap is 20inch, hairpiece is 16inch and weight about 7.76 oz. The baseball cap with wig is made of high quality synthetic fibres which is close to the real human hair. So smooth and soft to touch. The baseball cap is 100% cotton, that you feel comfortable and durable.
Adjust Easily & Perfect Fit--There is an adjustable strap on the back of the baseball cap. Adjusting the strap at back according to your head size, so that baseball cap with hair will be more comfortable and not easy to be fall off. The cap also shades the sun. It is light and breathable that you will not feel stuffy.
Convenient Hairstyle-- Change your look in just few seconds. Just put it on and go out easily. The hair piece is soft. Blend naturally into your hair, people won't know you are wearing the hair extension. This hat wig is one-piece, wig can't be removed. The wig hat will be used for a long time and repeatedly with proper care.
Occasions--This baseball cap with hair is suitable for daily use. If you hate to spend time for conditioning, this wig hat can help you to keep neat. Overcome the 'bad hair day' easily! And perfect for concerts, theme parties, weddings, dating, and cosplay, etc.
Warm Tips--All hair may shed slightly when you wear for the first time or comb which is normal. Depending on your personal computer or cell phone display settings, the color may be slightly different. Please understand the inconvenience!
Wig Specification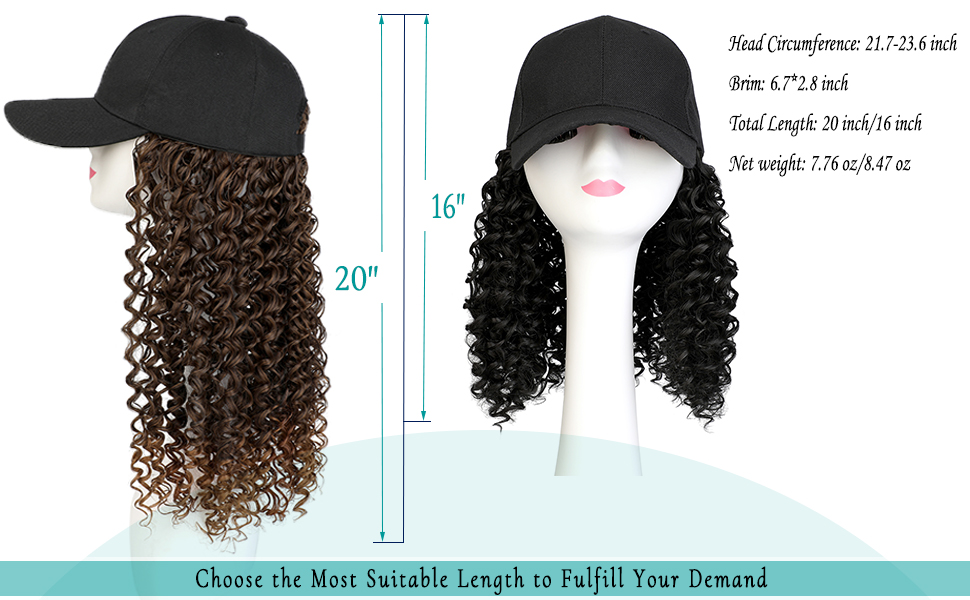 Hat Wig Detail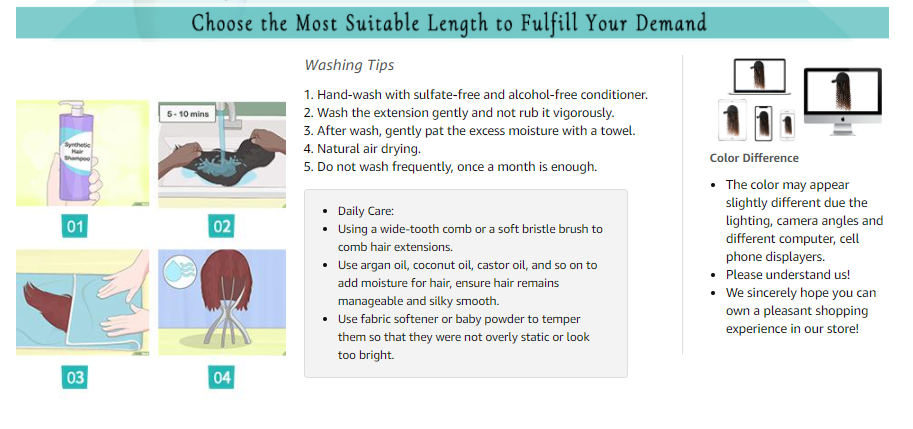 Quick wig? This is it!
Our mission is to inspire women's confidence and empower them to look and feel best through Preciouswig wig hat.
Whether you've struggled to take your hair to the next level or want to look and feel incredible for special occasions, we believe everyone deserves to have their dream hair.
To be honest, Qlenkay's wig hat has come in handy on so many occasions. Especially when you are in a rush and need to head out quick. This is your new "go-to"!
In order to manufacture the highest quality and the most comfortable products, we have carefully considered every detail of every material.
We apply the spirit of freedom and fashion to everything we do. Aiming to be a professional hair fashion brand.

Beyond providing quality products, the construction of QLENKAY is inseparable from your strong support!
We are very grateful that you continue to choose Qlenkay Wig Hat for all of life's special moments!